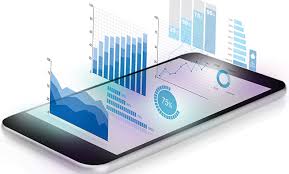 One of the most important skill expected from a modern IS manager – managing an enterprise – where IS management is a critical mission, is their ability to manage emerging technologies. IS managers must be up to date with the current and emerging technologies. Unlike in other areas of specialization where membership to a professional body may serve this purpose, ICT requires specialization to be able to keep pace with technology, this specialization is the main challenge because – a complex area of specialization may be as new as yesterday.
Imagine of an ICT director who recommends a very high investment in a technology, then the technology becomes unfavorable due to a major invention or development – after high investment. Do you expect them to advise the company to abandon the old technology for the new one? This is a challenge facing most IS managers in major institutions and Kenya's electoral management body (IEBC) is no exception.
Choice of SQL Databases by IEBC: Although SQL may have been a leader in database technology for a long time and its features are considered mature, it is mostly preferred and structured to store: strings, blobs, Boolean, variable characters and integers. Additionally, these databases have been known to have performance issues when data increases. They also require development of a highly secure front-end application to aid data access and querying. IEBC forms 34A, form 34B and any other forms used during elections do not fall in any of the above categories of data unless they are scanned and stored in the database as images (blobs). However, this situation would lead to the disintegration of the database after large volumes of blobs are added.
IEBC project was a big data project. A good IS manager would have investigated on this issue and recommended modern databases such as those currently used by market leaders. Unfortunately, the issue of specialization mentioned earlier comes into play here. The appropriate database, which in this case would have been a NoSql database of choice, is a new concept and skills in this area are limited. But given the importance of the project and generous budget allocations, getting experts in the area would have been possible. One of the merits of these databases is that, they are designed for rapid adoption. In this case, these databases would have worked perfectly in the legal and political context that preceded the elections because they can be implemented without the need for the development of a complex database management system.
Organisations that implemented such databases for their projects have been in control of their data and are able to have real time big data analytics using a variety of modern programming languages that are integrated in big data platforms.
In conclusion, the challenge that faced Kenya's 2017 elections was human resource management problem. Unless there is a critical investigation on how these three areas can be improved, and accurate measures put into place, the future of a country that had started to show glimpses of high growth potential, may be doomed.